Fastest Junk Removal Services in Rancho Cucamonga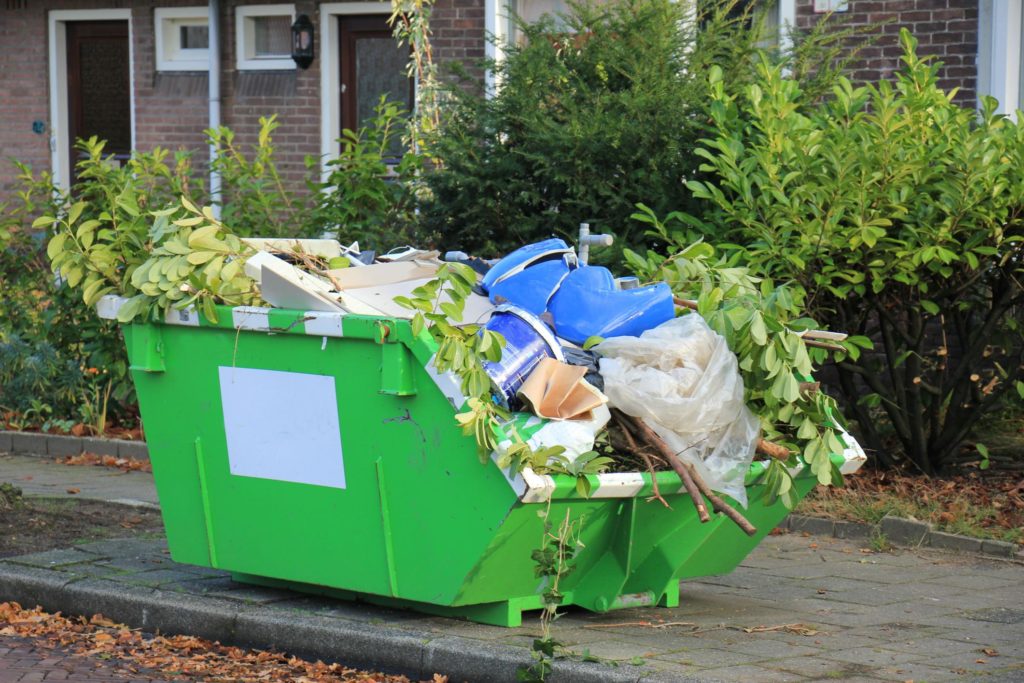 Welcome to Rancho Cucamonga Junk Haulers, the best, most professional junk haulers in the whole of San Bernardino County. If you've got junk then we can haul it, from the heaviest of appliances to the most delicate jobs of sifting through old hoards and putting to one side the stuff that might have value to someone such as personal effects, letters, or valuables.
About Us
People often think all you need to haul junk is a dumpster and thick gloves but in our experience there's a lot more to professional junk haulage than just making things disappear. As our customers get more and more environmentally aware they are increasingly asking us about recycling, reuse, and responsible disposal. We welcome the questions because we go to great lengths to dispose of junk appropriately and that could include material recycling (we know all the appropriate facilities), charity reuse, or careful and certified disposal of any number of toxic chemicals that were built into old style appliances. Sure we can haul bulk junk, we can also help sift through and sort a loved one's possessions with sensitivity and discretion. We cover all the bases, so take a look at our range of services and give us a call.
Our Junk Removal Services - Rancho Cucamonga Waste Disposal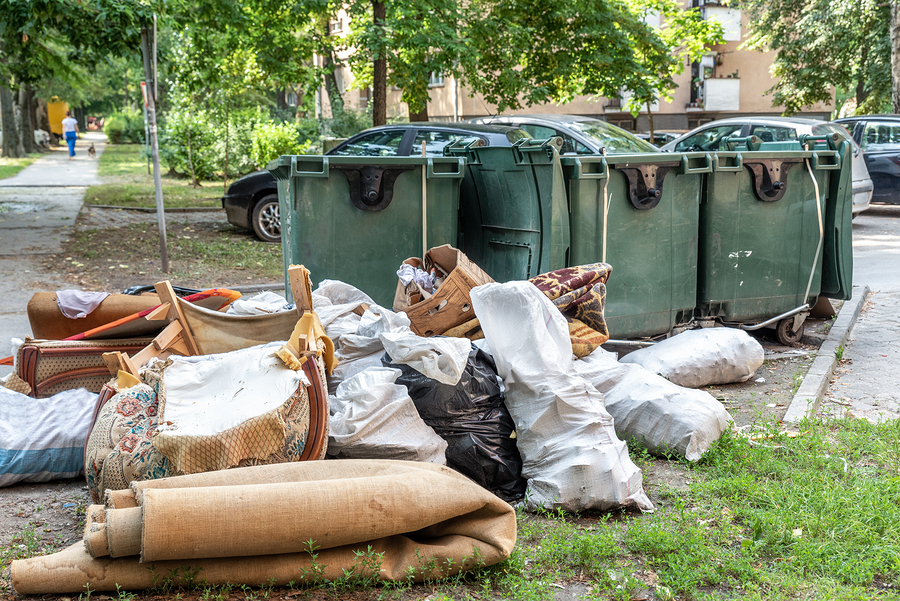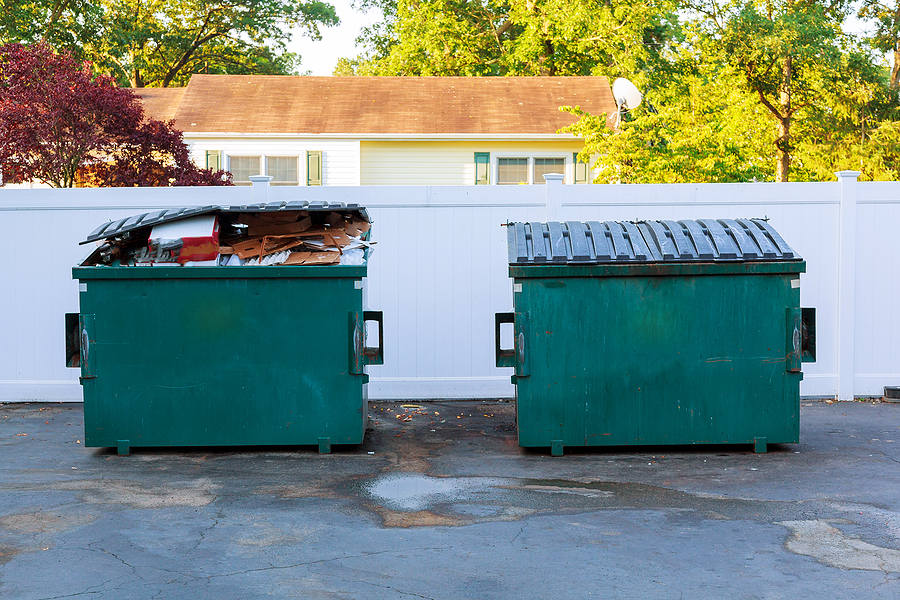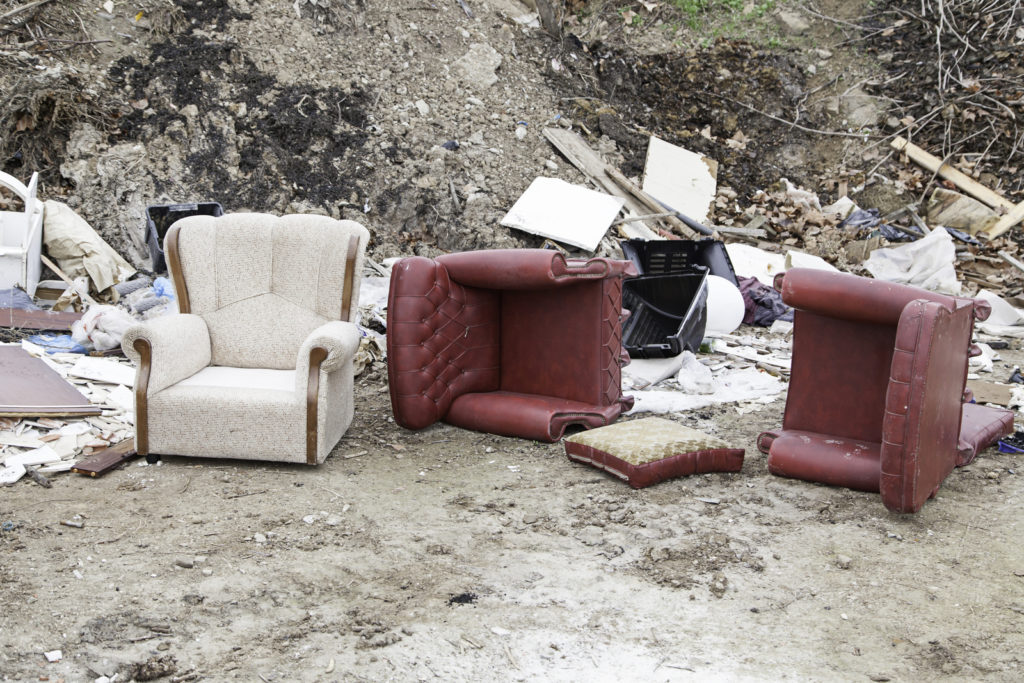 We cover everything from full commercial clear outs of foreclosed factories and abandoned offices to the small stuff of attic, basement, and garage cleanups. We handle hoarders' heaps just as happily as we haul old fridge freezers and washing machines or water boilers. You name it, we can make it disappear out of your home to give you back your precious space.
Residential Junk Removal
Commercial Junk Removal
Estate Cleanouts
Without meaning to, we pile up junk at home. Stuff that we meant to throw out, stuff that's a bit too big or unwieldy to get rid of ourselves, stuff we are sure we can find a use for somewhere (but it's getting on for years now….) and all kinds of stuff that we don't really need any more. It all takes up space, lots of space, and while there are some things you can put out on the sidewalk for the municipality to take there are plenty that you can't. Besides, even getting them to the sidewalk can be a horror story in the first place. So call on us and we will spirit all that junk away and give you back the space for you and your family to live your life in.
Healthy businesses often pile up stuff just as part of daily running. All that paperwork you have to keep hold of for years ends up filling store rooms so that even when you know you don't have to keep it anymore there is still a huge pile to work out what to do with. When businesses close or move it gets worse still as anyone looking at moving into the premises of a foreclosed business will tell you. From emptying out offices to warehouses and workshops of all kinds we can get that commercial property stripped clean and ready for the next step.
Estate cleanouts require some sensitivity and we have the experience to provide that. We can help you ensure that all relevant parties have been consulted before we come and haul the junk and we can help you sort through to decide what is and what isn't to be hauled. We can also take care of the recycling and where objects are potentially reusable we can take them to the appropriate charities to ensure the maximum good comes from what can seem a very sad event.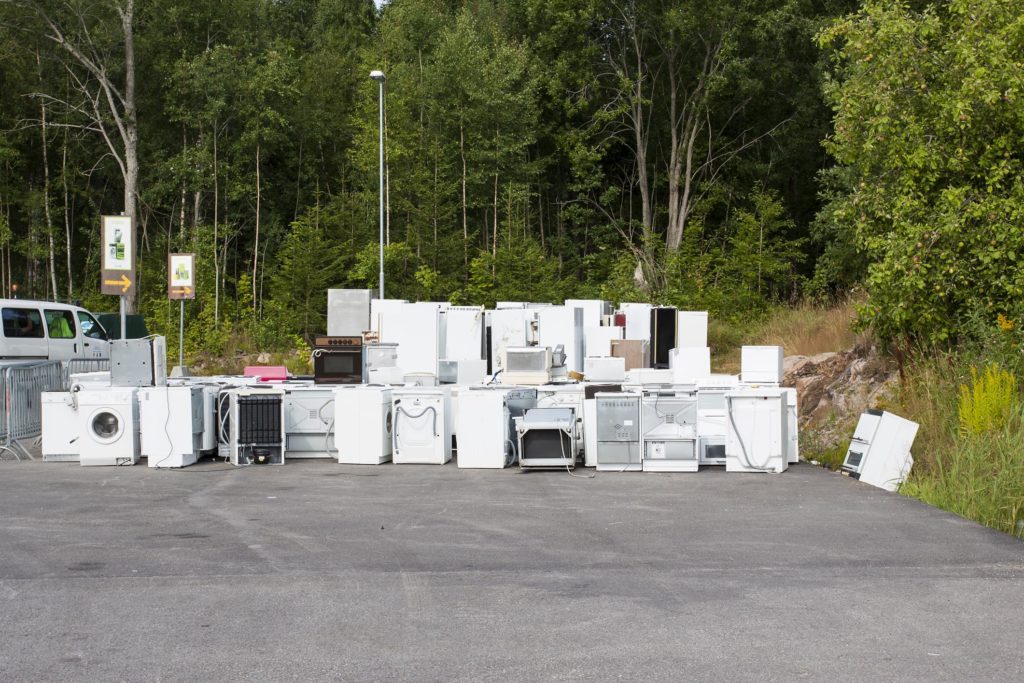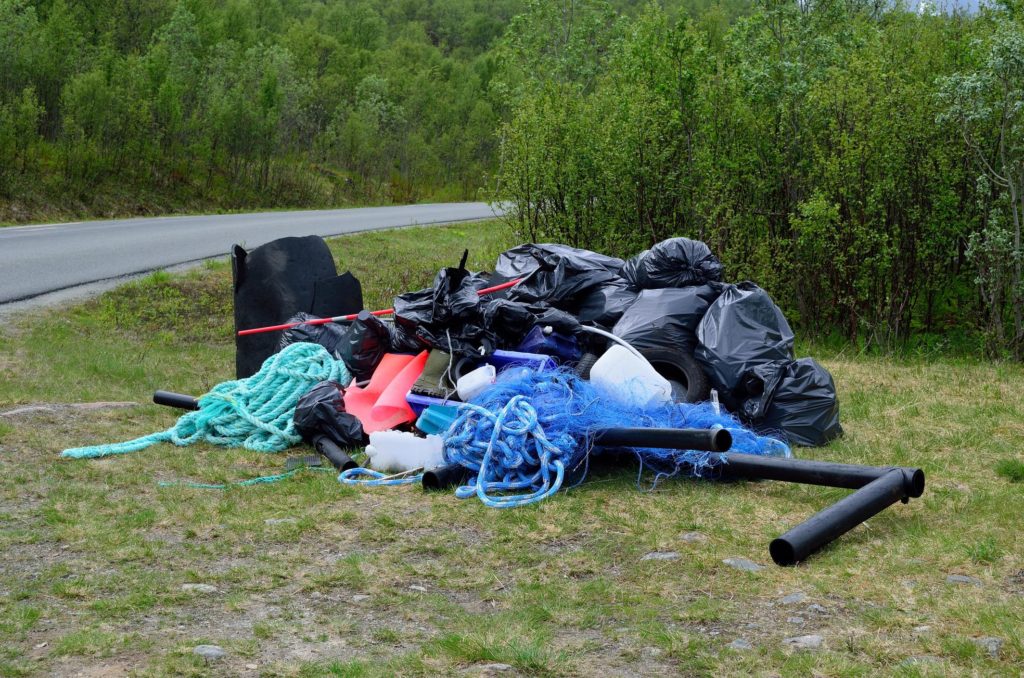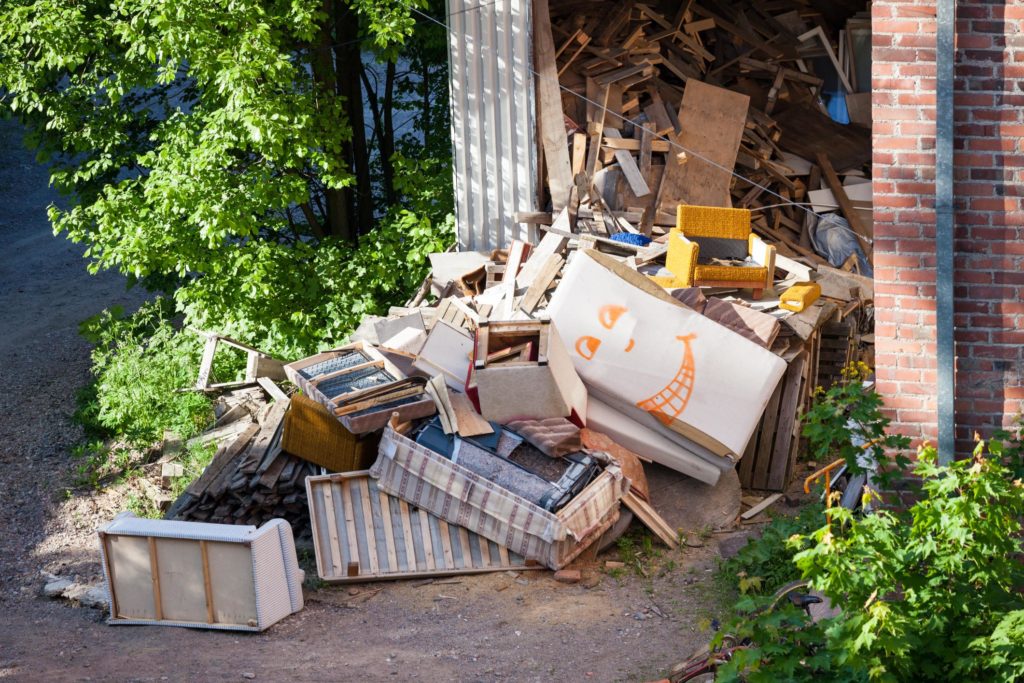 Appliance Removal
Garage Clearouts
Hoarding Cleanup
Appliance Removal
Old appliances weigh a ton. Ever tried to lift a deep chest freezer? No, scratch that, don't even think about trying because they are seriously heavy. Washing machines have concrete blocks inside so don't try to lift them either. Worse still a lot of really old appliances used liquids that are either hugely dangerous for the ozone layer (such as hydrochlorofluorocarbons) or actually toxic for those handling them. We abide by EPA rules and ensure responsible disposal of all of those old appliances.
Garage Clearouts
Can't park the auto because the garage is already full? Manage to park but can't get that door fully open to get out and have to squeeze every time? You're not alone. Every now and again you see into a garage with acres of space and perfectly neat workbenches, and you see them because the owners are proud to leave those doors open. You could be like that too. Call us.
Hoarding Cleanup
Hoarding as a habit can be caused by everything from a collector's compulsion to genuine mental illness and its cleanup requires more than just a mask, thick gloves, and a dumpster. We can help you sift through hoarders' hoards to ensure that no buried treasure (think letters, or personal effects) ends up being junked with the trash.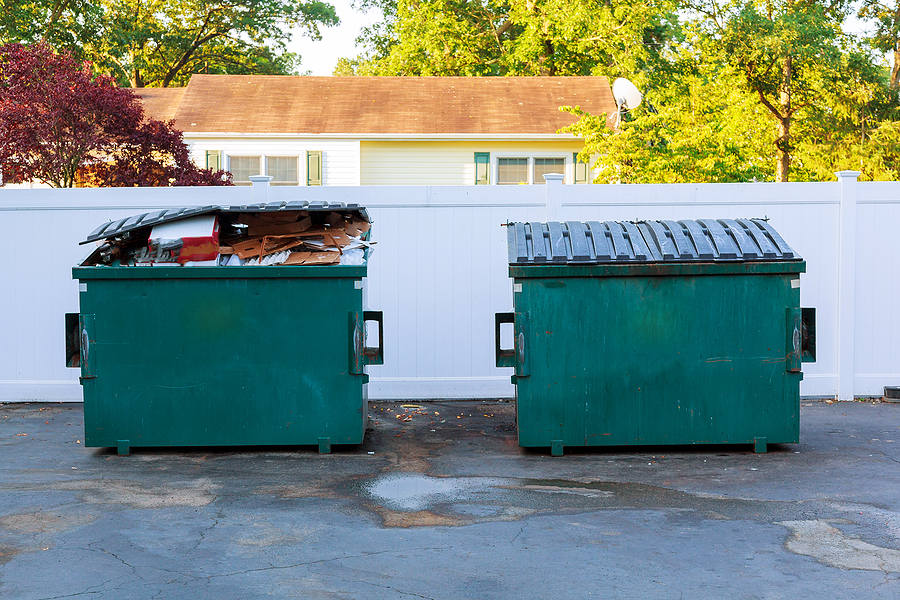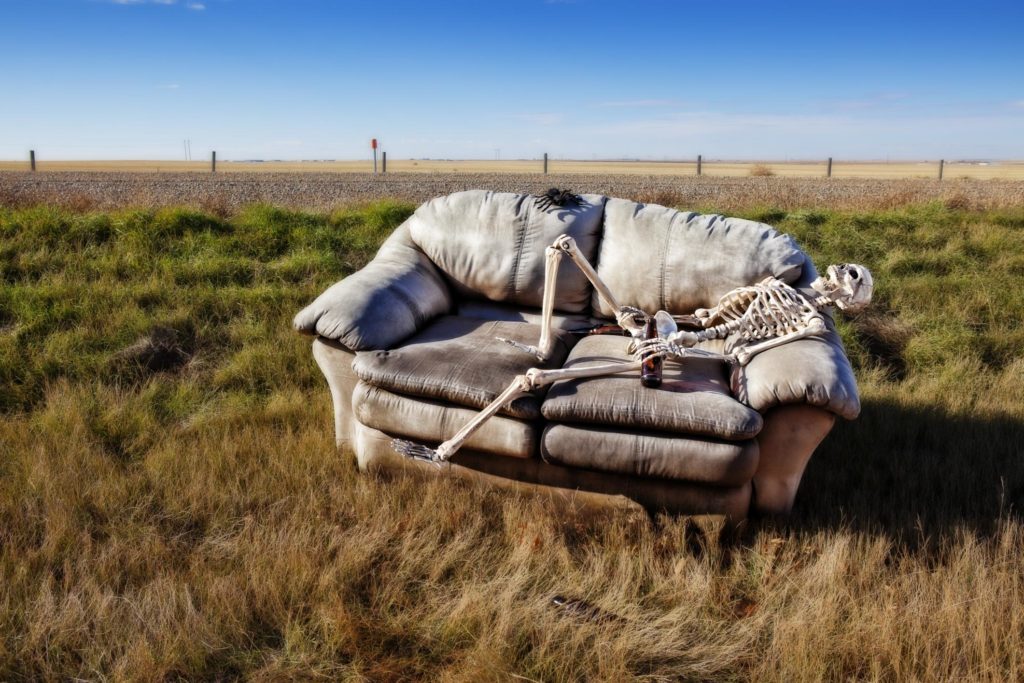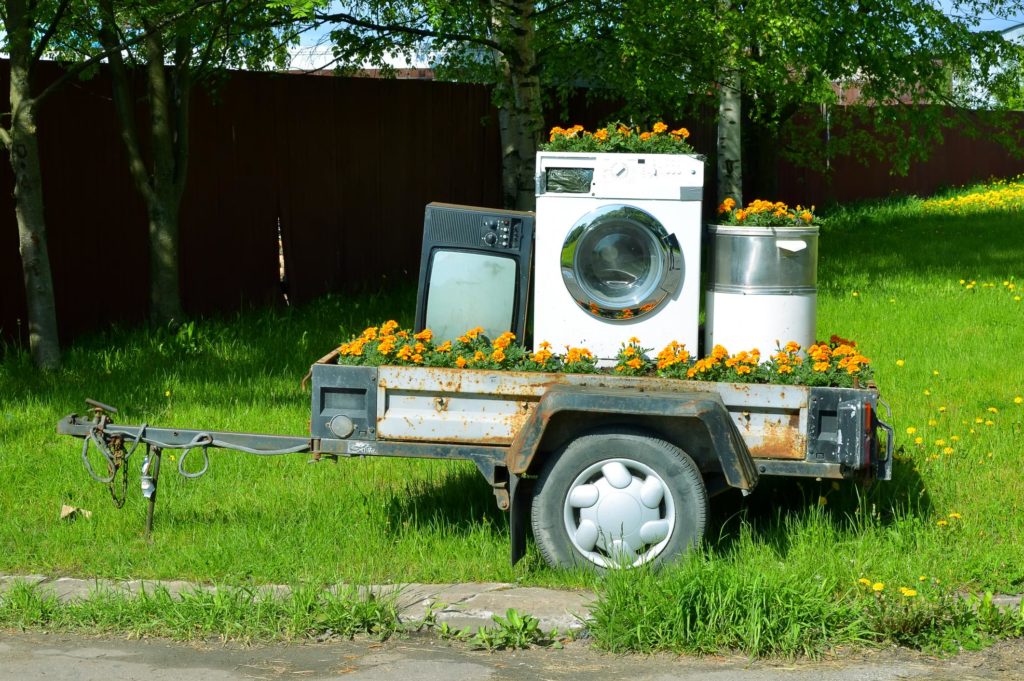 Call for Same Day Junk Removal Rancho Cucamonga CA
There are many reasons why you might have junk piling up around the place but just one number to call if you do. If you're in the San Bernardino area and want that junk hauled then call us around right now and make that mess magically disappear. Rancho Cucamonga trash company will haul from anywhere on your property.
WHY CUSTOMERS CALL US THE "BEST JUNK REMOVAL SERVICES IN RANCHO CUCAMONGA CA AREA"
"When our great aunt died we were sad but also a bit freaked out about the idea of clearing out her apartment. It was enough of a job finding out how to rehome the hats. Fortunately Rancho Cucamonga Junk Haulers were really thoughtful, didn't hesitate to wade into the mess and at the end presented us with a box of the stuff they thought was important to save including some great old photos and the trinkets she had kept from before and during her marriage. We didn't even know they were there and as well as a clean apartment we got a lovely way to remember her." - Sarah T.
"Rancho Cucamonga Junk Haulers did a great job clearing a warehouse that we would have spent days trying to sort out. They saved us so much time and did such an efficient job that we have no doubt they were worth every dollar."- Tom D.
"We thought about clearing the basement and attic ourselves but then we realised we'd been thinking about it for two years. One call to Rancho Cucamonga Junk Haulers and they were both cleared in an afternoon. " - John V.